A Manhattan Grand Jury on Tuesday indicted Tyrese Haspil with first degree murder in the brutal murder his former employer, tech CEO and entrepreneur Fahim Saleh.
Haspil, accused of murdering and dismembering Saleh on July 13, pleaded not guilty.
Prosecutors said there was an "overwhelming" amount of evidence Haspil murdered Saleh, including video footage Haspil at a Home Depot buying an electric saw and cleaning supplies that were found at the scene of murder, according to NBC 4 New York.
Police claim they were able to identify Haspil from the anti-felon identification cards that were ejected from the taser Haspil allegedly used to incapacitate Saleh once he got into his apartment, NBC reported.
Background on case
Police said Haspil killed Saleh in the CEO's Manhattan apartment on July 13. The following day, Haspil allegedly returned to Saleh's apartment and used an electric saw to remove his head and limbs in attempt to hide evidence of the murder, but was interrupted and left through a service exit when Saleh's sister came to check on him. Saleh reportedly had recently discovered Haspil stole some $90,000 dollars from him, and instead of turning him over to the authorities, fired Haspil and arranged a payment plan so he could return the stolen money, which New York Police Department detectives believe was the motive for the murder. Haspil was found and arrested on June 21, allegedly lying low less than a mile from the crime scene at an $18,000 per month AirBnB. He also faces charges of grand larceny, burglary, and concealment of a human corpse, among others. He is due back in court on January 11, the Manhattan District Attorney's Office told Forbes.
The suspect is alleged to have owed Saleh tens of thousands of dollars, police said.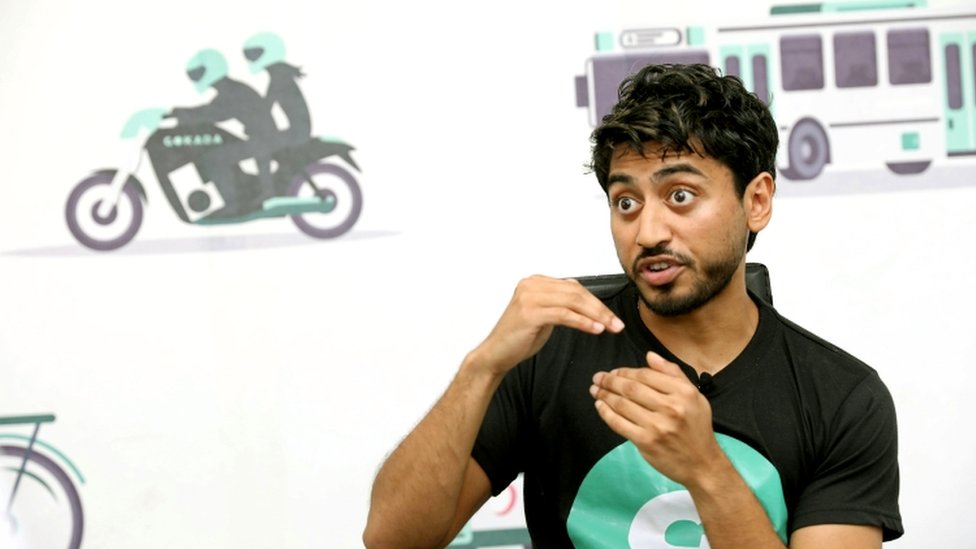 The entrepreneur was best known for his role in creating popular ride-sharing companies in Nigeria and Bangladesh.
The 33-year-old was the son of Bangladeshi immigrants and created his first company while still in high school.
He went on to co-found the ride company Pathao, which is popular in Bangladesh and Nepal, in 2015.